6 aventuras increíbles para los amantes de los animales
1. 
Date un chapuzón en el agua rodeado de ¡cerdos!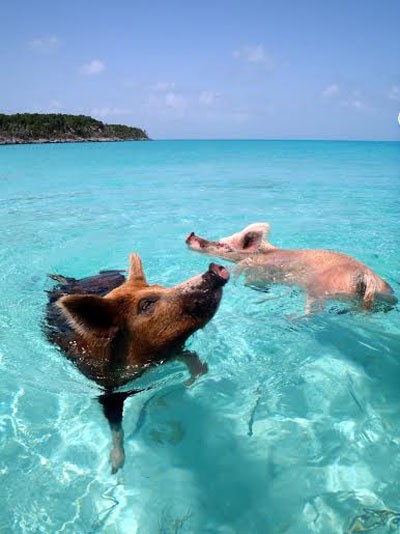 Toma una lancha a la llamada 
"Pig Island"
 (Isla de los cerdos) y nada con los cerdos silvestres que viven allí. No te preocupes: aún si decides quedarte en el bote, estos cerdos nadarán felices hacia ti para ver si tienes algo de comida para compartir.
2. Quédate en el Bed and Breakfast (casa-hotel) del Santuario Woodstock, en Nueva York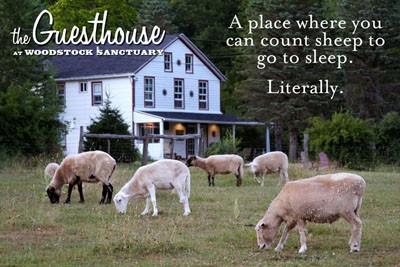 El Santuario Woodstock  está localizado en la parte alta de Nueva York, es casa de cientos de animales, incluyendo gallinas, vacas, pavos, cabras y cerdos, rescatados del  abuso y la crueldad de las granjas industriales.  ¡Es un deleite ver a estos animales felices y seguros!
Woodstock ofrece un increíble 
"bed and breakfast"
 que tiene desde bañeras antiguas restauradas hasta un desayuno vegano gourmet  y "alarmas despertadoras" en vivo: ¡gallos!
3. Visita el Hotel Tierras Enamoradas, en Costa Rica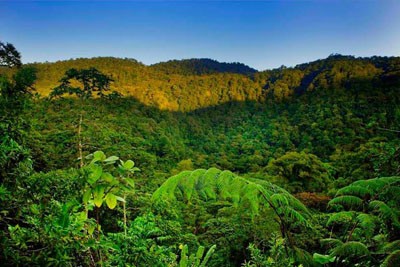 Si vas a Costa Rica, no hay lugar mejor para quedarse que en 
Tierras Enamoradas
  un hotel vegetariano y amigable con el planeta y los animales. Localizado en 280 acres, con bosques, cascadas, lagos y una amplia variedad de flora y fauna, el hotel cuenta con un menú vegetariano y vegano en su restaurante y muchas 
actividades emocionantes
 como observación de aves, descenso de ríos y tirolesa.
4. Explora la Isla Caballo Silvestre, en Montana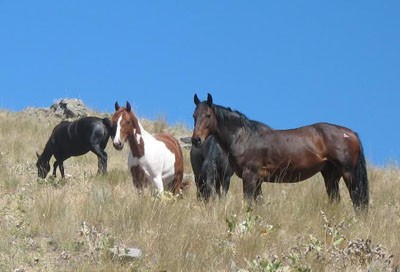 Si te gusta el senderismo, la vida silvestre y estar al aire libre, entonces te encantará 
"Wild Horse Island"
 (la Isla Caballo Silvestre), en Kalispell (Montana). La isla es de 2,160 acres y se caracteriza por su vida silvestre, incluyendo caballos sin domesticar. Hay actividades emocionantes que incluyen kayak, vela y natación. ¡También es el lugar perfecto para un picnic vegano!
5.
Escápate al Stanford Inn, en el norte de California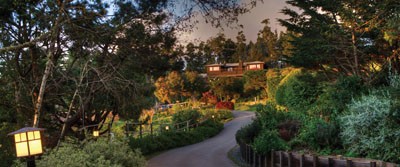 Si estás buscando escaparte el fin de semana a un lugar lujoso y amigable con los animales, el 
Stanford Inn
  junto al mar en Mendocino, California, ¡es el lugar perfecto! Este "eco-resort" con vista al Océano Pacífico, cuenta con jardines orgánicos, práctica de yoga, excursiones en la naturaleza, clases de cocina y un centro de bienestar. Además, cuenta con un 
restaurante vegano 
 ue ofrece increíbles comidas libres de crueldad, como pastel hojaldrado de verduras y coliflor a la parrilla.
6. ¡Sé un defensor en cualquier momento y lugar!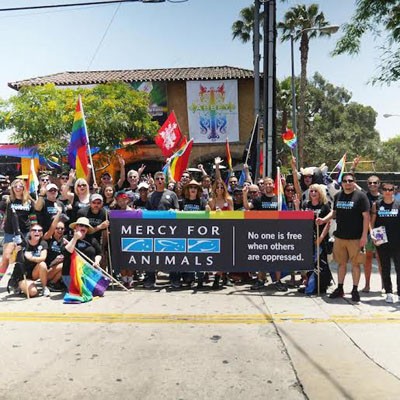 ¿Quieres ayudar a los animales de granja pero no puedes viajar? ¡No te preocupes! ¡Puedes ser la voz de los animales en tu localidad! Comparte en Facebook 
videos que muestran la crueldad 
 contra los animales confinados en granjas, dona a una organización que se dedique a defenderlos y ordena material sobre veganismo para que puedas repartir en tu vecindario.
¡Visita 
nuestra página
 y obtén más ideas para hacer una diferencia en la vida de los animales!