El cantautor y activista will.i.am atribuye su buen estado físico a una alimentación vegana
Hace unos días, will.i.am, miembro de Black Eyed Peas, banda que acaba de regresar a los escenarios con el tema Street Livin, anunció a través de un video en Instagram que adoptó una alimentación vegana y, desde entonces, su salud ha mejorado notablemente e, incluso, ha perdido peso.
Y no sólo eso, además de compartir las ventajas del veganismo para su salud, will.i.am también ha expresado en las redes sociales su compasión por los animales:
I was watching a whale recently and I noticed that animals shouldn't be eaten…especially when there are plenty of plants (if you do the research) that will give you all that you need…

Last time I checked…gorillas are strong as F*£ and only eat leaves…#VGANG https://t.co/CpXSlXxfOA

will.i.am (@iamwill) 7 de enero de 2018
Así, will.i.am se une a la larga lista de celebridades que han decidido dejar a los animales fuera del plato. Tan sólo el año pasado, figuras como
Alejandro Sanz
,
Edie Falco
y
Laverne Cox
empezaron a llevar una alimentación a base de plantas.
Las vacas, las gallinas y los cerdos explotados como alimento padecen una vida miserable. Sufren
crueldades indescriptibles
, como confinamiento extremo, mutilaciones y una muerte espantosa.
Mira.
¿Te sientes inspirado? Haz clic
aquí
para pedir tu
Guía vegetariana para principiantes
. ¡Es gratis!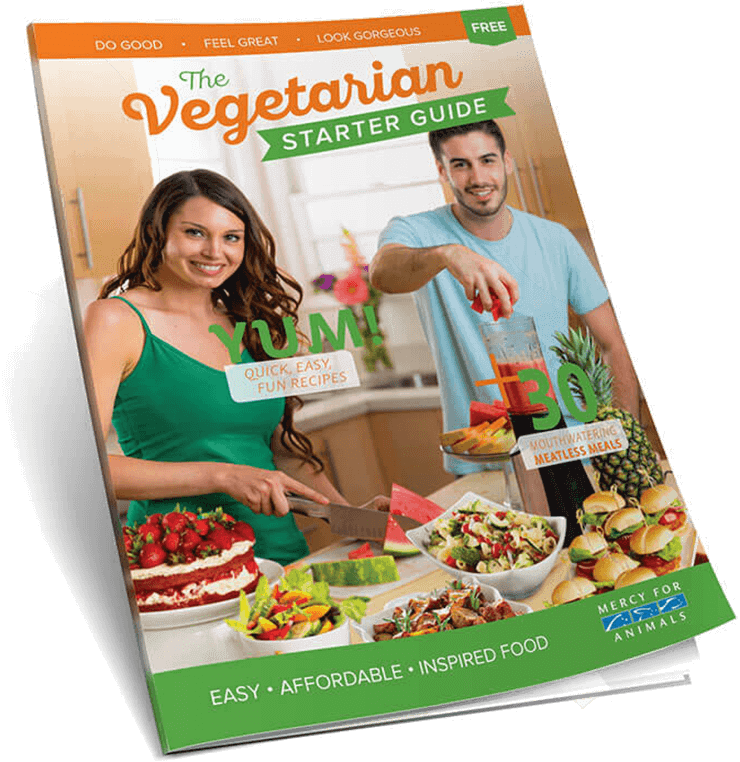 Obtén tu Guía vegetariana para principiantes
Al ingresar tus datos, recibirás información, consejos ¡y mucho más!