Esta empresa chilena quiere revolucionar el mercado de los alimentos veganos
The Not Company, una empresa con sede en Santiago de Chile, quiere transformar el mercado de alimentos de América Latina con productos saludables, a base de plantas y elaborados con inteligencia artificial. La compañía, única en su tipo, utiliza un programa de computadora llamado "Guiseppe", el cual utilizan para generar fórmulas para crear alimentos que imiten el sabor, el olor y la textura de productos derivados de la explotación animal como la carne y leche.
El primer producto que The Not Company lanzó al mercado fue una mayonesa vegana, una elección muy acertada, ya que Chile es el tercer consumidor más grande de mayonesa en el mundo. En septiembre de 2018 la compañía comenzará a distribuir leche vegetal, en 2019 planea sacar a la venta un helado y un yogur a base de plantas, y en el 2020 incursionará en el mercado de las carnes vegetales.
Esta no es la primera vez que empresas en Chile apuestan por los alimentos a base de plantas. Hace unos meses, la cadena Yogen Früz lanzó un nuevo helado hecho a base de coco, apto para veganos.
¿Te gustaría recibir recetas y consejos para llevar una alimentación saludable y compasiva? Regístrate y obtén gratis la Guía vegetariana para principiantes.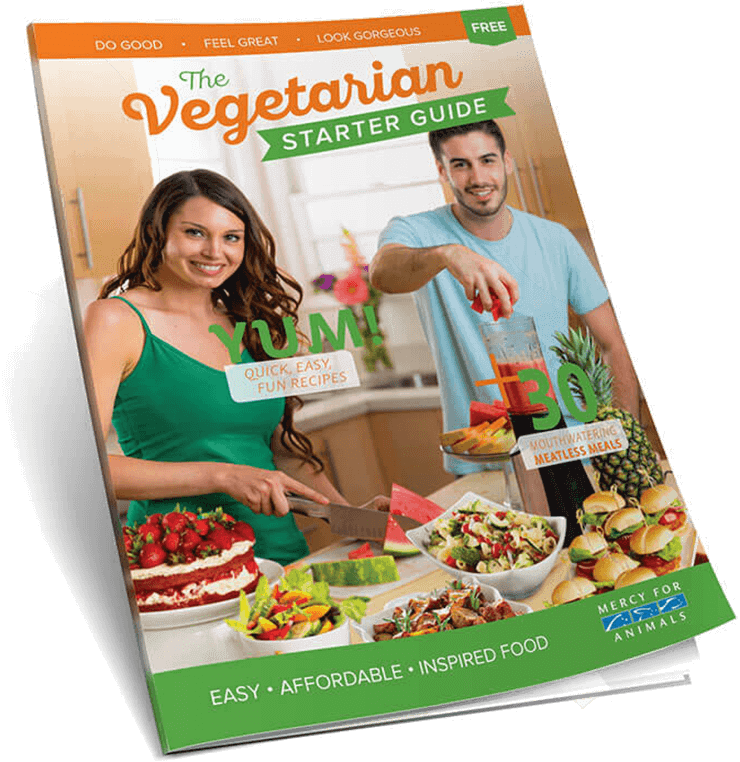 Obtén tu Guía vegetariana para principiantes
Al ingresar tus datos, recibirás información, consejos ¡y mucho más!